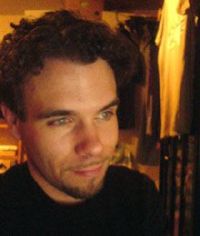 I live in Malmö with my girlfriend and our two kids. I love working with games, artwork or animation as much as I enjoy playing games or viewing art or watch a good movie. At my core I have allways been an artist.

I am highly dedicated, quality aware and allways strive to become better and learn more.
My tools of choice are Adobe CS, Autodesk Maya, Zbrush, Unity 3D, Gimp and  Sculptris. I see no obstacle in learning whatever software your company uses in its production pipeline.
Best regards,
Gabriel Pettersson

Personal strengths
Highly Ambitious
Hand drawing / painting
Ability to work with Hyper-Focus
Notice details others often miss
Very Creative
Encouraging and supportive
Team Player
Fast Learner
Conceptual skills
Idea to concept-creation experience
Experience
1 Year Internship Groplay Digital: Animator and modeller/visual artist on the game Gro Memory for iPhone and Android. 
Expert: I worked as a salesman before studying at DSV. As well as sales and customer service, I ordered products, pricing, and was Area-manager for Mobile phones, computers and Mp3-players.
Education
Game Design, Department of Computer and System Sciences (DSV) Stockholm. Broad university-programme aimed at aspiring gamedesigners and System designers.
GUC Gymnasium (Highschool) , Uppsala. Core subjects and Layout, pre-press, Editing, Photography, Repro and Typography.