Welcome!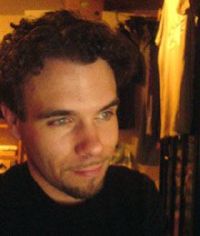 Welcome to my personal webpage. Have a look around in my gallery and past projects, I hope you find something you like.
I am highly dedicated, quality aware and allways strive to become better and learn more.
See something you like or want to get in touch? Send me a mail at [javascript protected email address].
My Strengths

Ability to work with Hyper-Focus
Notice details others often miss
Very Creative
Encouraging and supportive
Team Player
Fast Learner
I am currently available for positions as animator and 3D Artist / visual artist.
Best regards,
Gabriel Pettersson
Work Experience
Gro Memory
Job Position: Animation and Assets creation
Gro Memory is a game for iOS and Android. Designed to appeal to kids both with a cute and beautiful art-style, and to educate about the environment.
My job was to animate the characters in the game and to some extent parts of the gameplay mechanics. I worked on graphics and visuals and implementation in UNITY 3D Engine.