Warframe Models Recreation
This is a personal project of mine to recreate my favourite 3D models from the PC Game Warframe. I am using Sculptris primarily since it is a Freeware modelling tool, and will most likely use Maya and ZBrush at later stages.
This is a recreation of the character Loki from Warframe. So far I have been working on the head tweaking proportions.
So far I am focusing on the Corpus Faction. They are robotic and cybernetic oriented with a strong focus around Wealth and Trade Control.
Update 2013-09-11
I kept working in the Inquisitor wich evolved into a slightly different design. More tech and less fantasy.
I allso made the Corpus Templar, based on the Knight Templar. I tried to keep the Corpus siluette and keep it basic, but still make you think of a knight.
Sculptris model. Inquisitor concept.
Sculptris model. Templar concept.
Corpus Priest / Inquisitor (Elite unit class)
This is a fan-concept of mine, since the Corpus are a trade and machine Cult. They therefore need to have units enforcing this and recruiting new followers.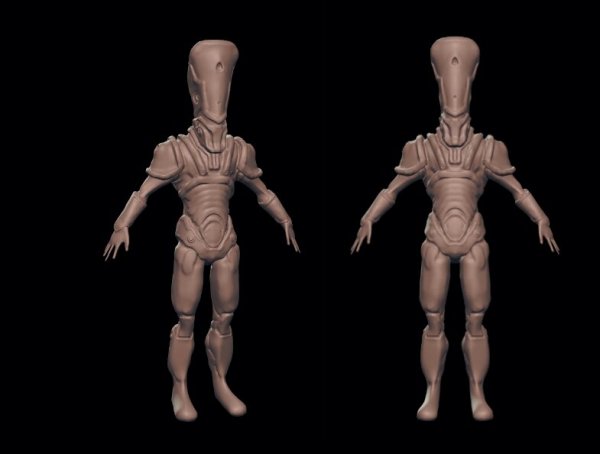 This is the model render from Sculptris.
And this is an overpaint of the model to convey how I envision the unit to be used in-game.
Corpus Crewman model Sculptris wip
This is the basemodl for the Corpus Faction. I am recreating it in Sculptris only, will update it with textures when finished.
Here is the render.
I will update on the progress and eventual final rencer-composit and animated model / models.
[javascript protected email address]
Best regards,
Gabriel Pettersson